Jan 2, 2017 0:48:17 GMT 8
Post by LORCAN ELIJAH SCAMANDER on Jan 2, 2017 0:48:17 GMT 8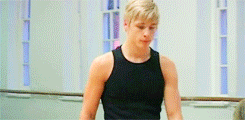 Was Lorcan particularly a good kid? No, in fact there was no question about it, especially if you paid attention to his record of detentions and possible near expulsions. The elder of the Scamander twins had a sense of adventure, he didn't like being in one place. He never had, it may have been something that he'd gotten from his great grandfather. He had promised his mother that he would finsih with Hogwarts, not that it'd be incredibly difficult for the boy who only took a very small amount of classes. He was pretty sure if there was a minimum of classes one could take, he had reached it.

Ever since Lorcan had reached the age of seventeen with his license to apparate, he would find himself sneaking out of the castle more and more for his adventures. He would often ask Lysander to cover for him. Besides he spent so much time in the forbidden forest, who would have found him even if he wasn't in London.

Today was one of those days where Lorcan did not want to sit at school through boring lessons all day. No, he wanted to get out and live. It was why he found himself sneaking out to Hogsmeade before apparating to Diagon Alley. He loved Diagon Alley. He had taken a small handful of galleons, sickles and knuts before leaving down to Hogsmeade. He dressed in a deep blue cloak with his black pants and a white shirt before heading down. He could get Elim some treats and some food while he was in Diagon Alley.

Once he was in Diagon Alley, he first went into Flourish and Blotts to look for a book that he wanted on magical creatures. Having a great grandfather write one of the most prominent books in the magical creature world was helpful but sometimes he liked to read other's takes on them. That was most likely what he was going to do with his career. He wanted more perspectives than what was written in his great grandfather's book, he wanted to know all that he could so that he could improve upon it further. Once he found the book he purchased it and then made his way to Eeylops. Even though Elim was a bat, he enjoyed owl treats. He'd have to stop by the Magical Menagerie later to pick up the food he wanted for Elim. He always stopped by Eeylops for the treats though, they had the best around.