Feb 5, 2016 18:31:12 GMT 8
Post by ALISE ANASTASIA REESE ABDEEN on Feb 5, 2016 18:31:12 GMT 8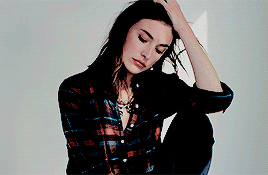 "Just don't tell me to let go..." Old habits die hard, old love hangs on tight. She never told him to let her go that day. But she had avoided him a bit while she tried to figure thoughts out. She spent most of her time at work recently. There was little of Nate and little of Carter. How could Nate ask her for this? He was the man who broke her heart. Carter didn't do anything of the such, Carter was also set up for a strong career, where as Nate, well even if he came back to be where he once was, well his career could never necessarily be public.

It was almost the start of the new year, just three days after Christmas. She'd returned home to her parents. Carter had to stay back in London while she was in the states. She spoke with her mother and her father about her dilemma and found out more information that she had asked for. That sent her into a whirlwind of emotions. And she spent most of the time between the American Thanksgiving and the Abdeen family Christmas in New York staying at a muggle hotel and not bothering to talk to anyone. She might as well have fallen off the face of the earth for the time being. Why did she care so much about all of this? She was an Abdeen, but now she wasn't, she didn't even have Abdeen blood in her. She left Nantucket the day after Christmas and returned back in New York. She couldn't tell Carter what had happened, what she learned. That was the deciding moment, it was nothing that her parents had told her, well it was, but it was what she couldn't tell Carter. And one couldn't be in a relationship with lies. But she got back and she didn't know what to do. She went back to work and felt like the worst person in the world. The avoidance was happening again. She couldn't tell Carter what was going on, so she instead told him that she was working on a big case and had to focus upon it.

She'd left work and found herself nearby Nate's home. She told herself not to do it. But she needed to someone to talk to. She needed Nate, she needed him to tell her everything would be okay. This was what was going to change it all, wasn't it? This was the person that she could run to when she needed someone. She didn't know many people here in London, and most of her friends from school she hadn't seen in quite a while, let alone would they be able to help her with this. No, Nathanael was the only one she could count on to let her tell him without judging her. She honestly didn't remember even arriving at Nate's door before she knocked on the door of the old firehouse.

What was she doing here? How could she just find herself here? She should have been able to talk to Carter about this, but other than her own parents and herself, Nate was about the only other person on the planet that knew her secret. The secret that she wasn't sure was something she could accept of herself, let alone have other people accept of her, especially those people that she spent her time with and their mindsets in this world. Was she even okay with this? She knew Nate could help her figure it out.

Was it a bad thing that she could find herself here, needing the guidance of the boy who broke her heart instead of the man that cared for her? What did this say about her and Carter's relationship? She couldn't turn around and take it all back, even if she wanted to at that moment. She wanted everything to go back. She should have gone back and talked to Liam, talked to him about taking Lucie for Nate and left Nate out of her life. There was nothing that could keep her out of his arms once they began falling back in place together. The heart never lies, it always goes back to where it wants to be, and it led her here.